Micro Covid19 Wedding in Ireland. Intimate and memorable from start to finish.
Roisin & Jamie
It was magical.
We had been left with so much uncertainty for so long due to covid and had to make the hard decision of postponing our not due to numbers but we ploughed ahead with our original date.
The Sun came out and made our outdoor dream a reality! Covid has been such a hard and uncertain time for so many but for us It gave us an extremely intimate wedding we would never have dream of.
Tiny can be beautiful !!!
Olga – Mrsredhead photography is an amazingly talented photographer and she produced absolute gold for us, but my favourite thing about having her with us on the day was that she sat down and had lunch with me and my family before I got ready to go.
She was discreet when she needed to be and we hardly new she was there but she wasn't shy when asked to join us and that to me is excellent because you really get to know the person that spends a lot of time with you on your wedding day.
Our Priorities had to change very quickly due to a global pandemic ???? We quickly realized it was about us and not the 300 people we thought we would have there. We just wanted to get married on our original date however we had to make that work.
What made your venue "the one"?
It was the only one open and willing to take us! The Falls Hotel in Ennistymon
Thanks mam and dad ( https://cullinans.ie/ )
We are also very blessed that Jamie has an amazing family of Chefs and they catered for us. Thanks Denis and James – Vaughan's Anchor Inn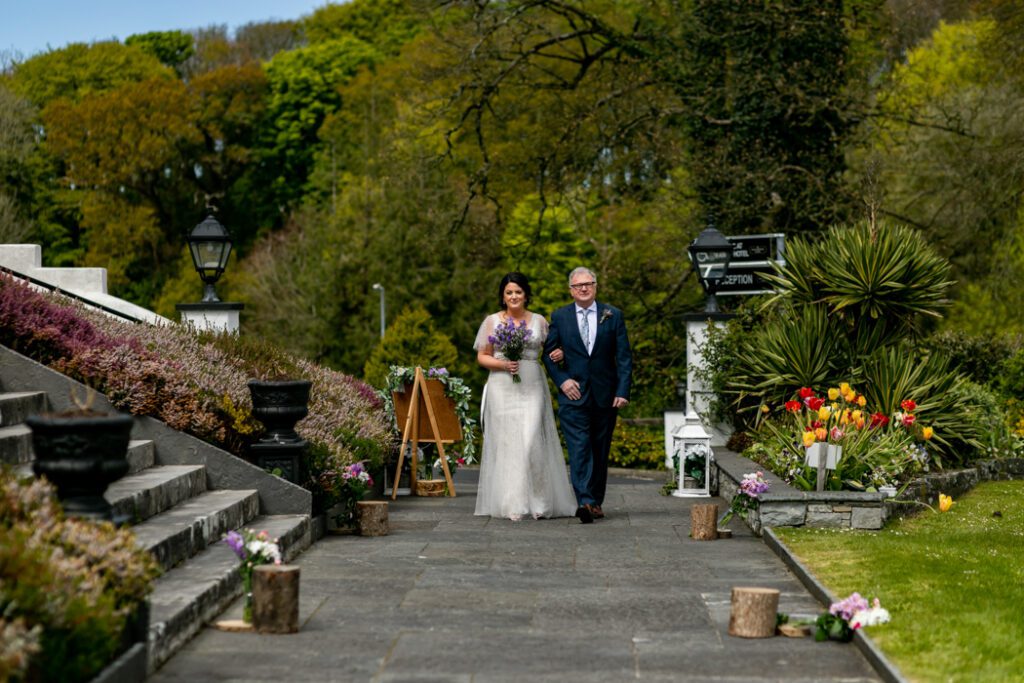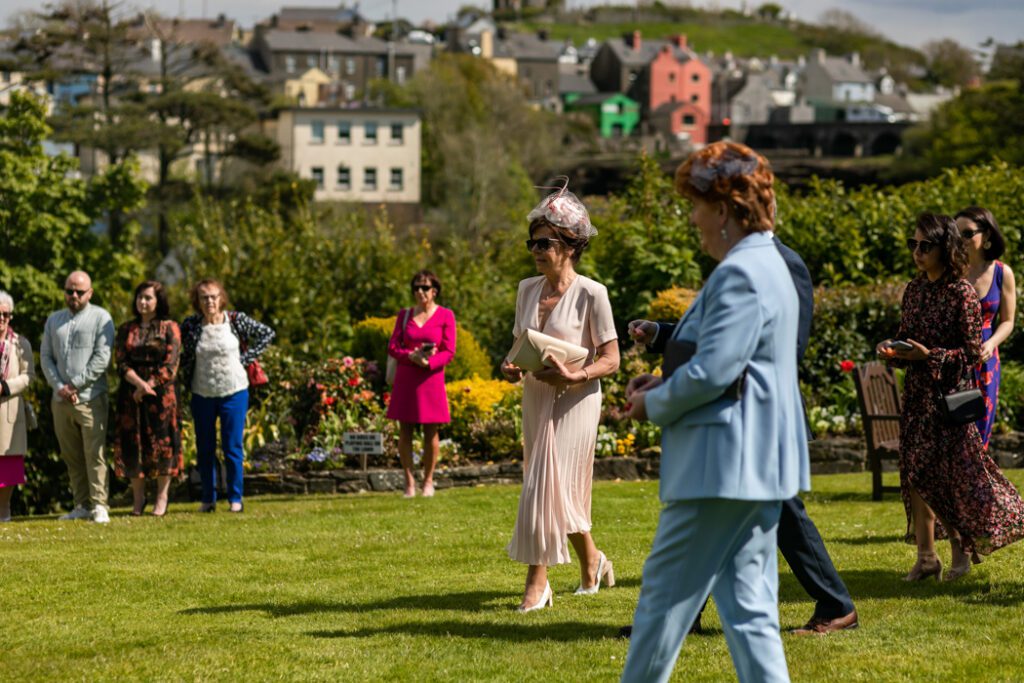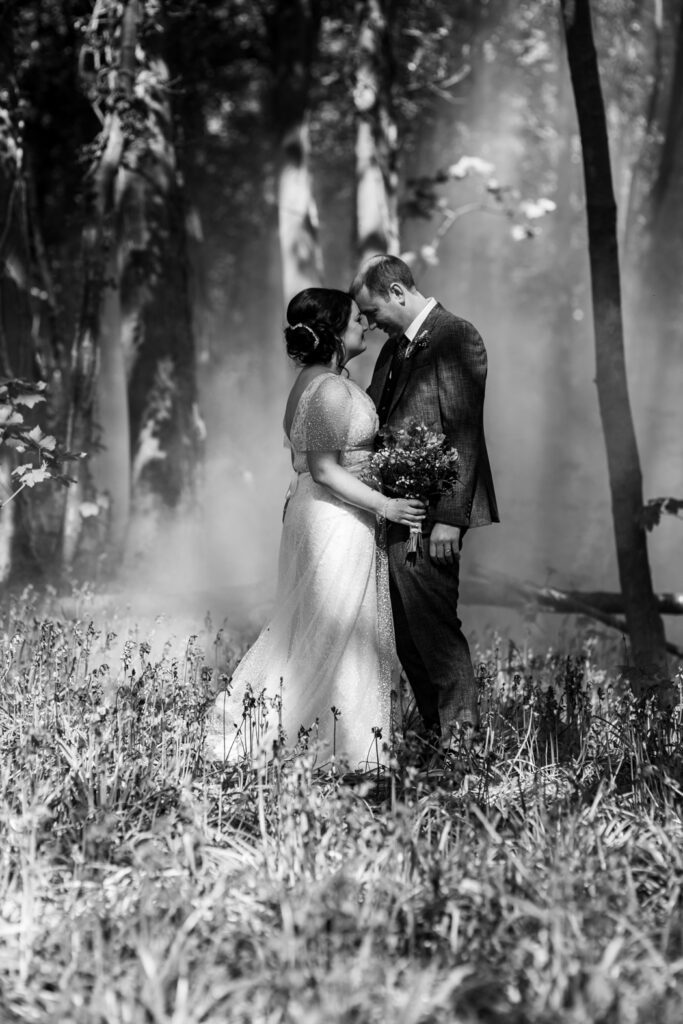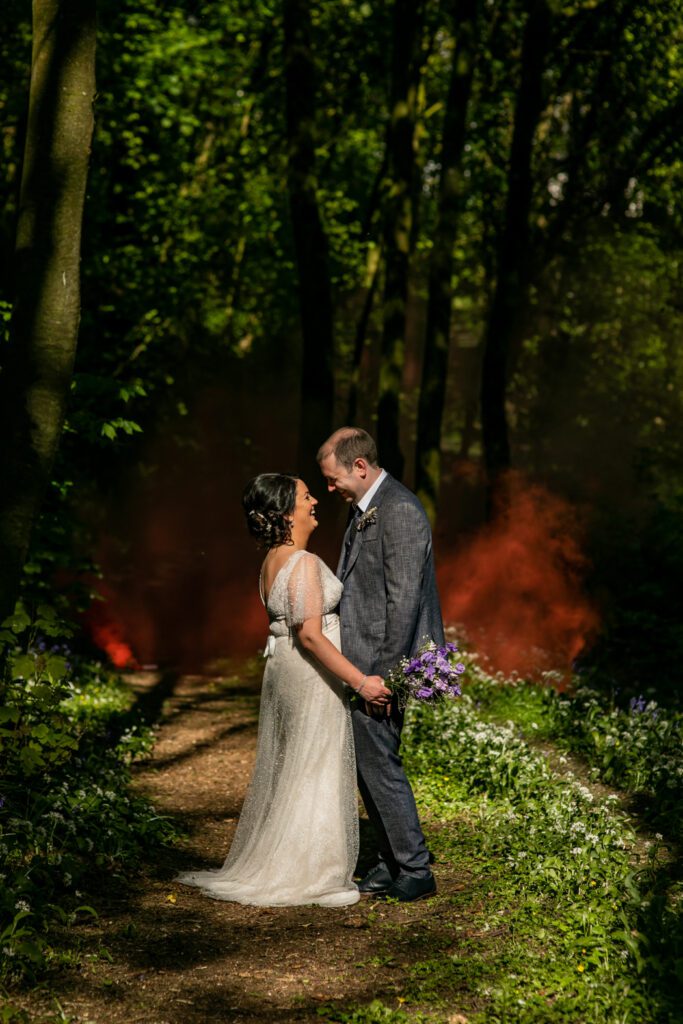 Cliffs Of Moher Photographer Ireland
Reception (if different): My Parents House in Lahinch
Shoes: Brides Shoes were Asos
Accessories: My Bracelet and Earring were from Rosie and Dott (https://rosieanddott.com/) My Hair Piece was Anna Campell (https://www.annacampbell.com.au/)
Flowers: West Clare Flowers
Cake: Aisling Moroney
Makeup: Aoife Garrihy Beauty
Hair: Emma Talty – Strandz Hair Studio
Wedding Rings: Engagement Ring – James and Co (New York) Wedding Bands – Collins Ennis
Ceremony/Reception Music: Ceremony – Enda Haren
Planning/Styling: Ri Weddings and Events
Rentals/Decor: Ri Weddings and Events and Cater Hire Limerick
Anything else… Food – Vaughans Anchor Inn
Wedding Hangers and Jax's Bandana Mai and Annie Creations