Being with family and friends we hadn't seen in close to two years and others who live nearby
but lockdown and life keeps you apart, that was the most important part of the day.
That and good tunes! We didn't leave the dance floor.
Shout out to Will Softly for paying homage to Warrington with some Madchester tunes!
Stress free and Craic central!
We wanted to party, and the hooley was well overdue!
We had gotten married in the registry office the year before with my parents and two of our best friends.

So this year was about having the craic with our nearest and dearest, the most essential thing
for us was that we got to enjoy every part of the day and not stress.
We were blessed to have had Olga – MrsRedhead Photo for both days!
The registry in 2020 in Limerick and the party in 2021 in Kilfenora.
She is such a professional and you have nothing but trust in her from start
to finish. That makes life so much easier and the results are stunning. We are beyond thrilled
with our photos and feel so lucky to have someone who loves what they do so much!
Olga knows North Clare like the back of her hand, but it didn't stop her having a scout around
Kilfenora with us for another photo opportunity before the reception, because we had time to kill.
The results were some of our favourite shots – she just has an amazing instinct.
In Limerick last year, we spent a wonderful hour before the registry office galavanting around
the city – nothing was too much to ask and she is constantly reminding you it's your day.
We adore her style and she manages to capture a sense of the day and evening that is
priceless. To see our family and friends having the craic and enjoying themselves is all we
wanted. She delivers such a high standard of service and we are so thankful to her.
How did the proposal go, if there was one?

It was back in 2018, at home alone together, chilling by the fire.

How did you meet originally and get together?

We were both living in Christchurch in New Zealand and next door neighbours. Jonny became
good pals with my friend Mike and so we were hanging out at the back of the house together at
parties and barbecues and Jonny took a shine to Eimhin 🙂 She was the girl next door! Hahaha!
We were living together 3 months later and haven't looked back since.

Where did you go/are you planning on going on honeymoon?

After the registry office in 2020 we went to West Cork and Waterford for a week with our toddler
and it was amazing. We were lucky to get the holiday in because next thing we were in
lockdown. We are going to Greece in the new year – with the wee man again!
What made the day really special and personal to you?

My cousin and one of my best friends singing Liscannor Bay for us before we went into the barn
was just amazing. We didn't have a ceremony so this was the only ceremonial part of the day really.
It's a song that's really personal to us and also, we hadn't been in a bar with people
singing in so long – it was one of the highlights!
What advice would you give to other couples planning their day?

Don't overthink things – we tried our best not to let small details take over. The main items on
the agenda are – venue, food and music. Pinterest can take over so trust your suppliers – they
are the professionals!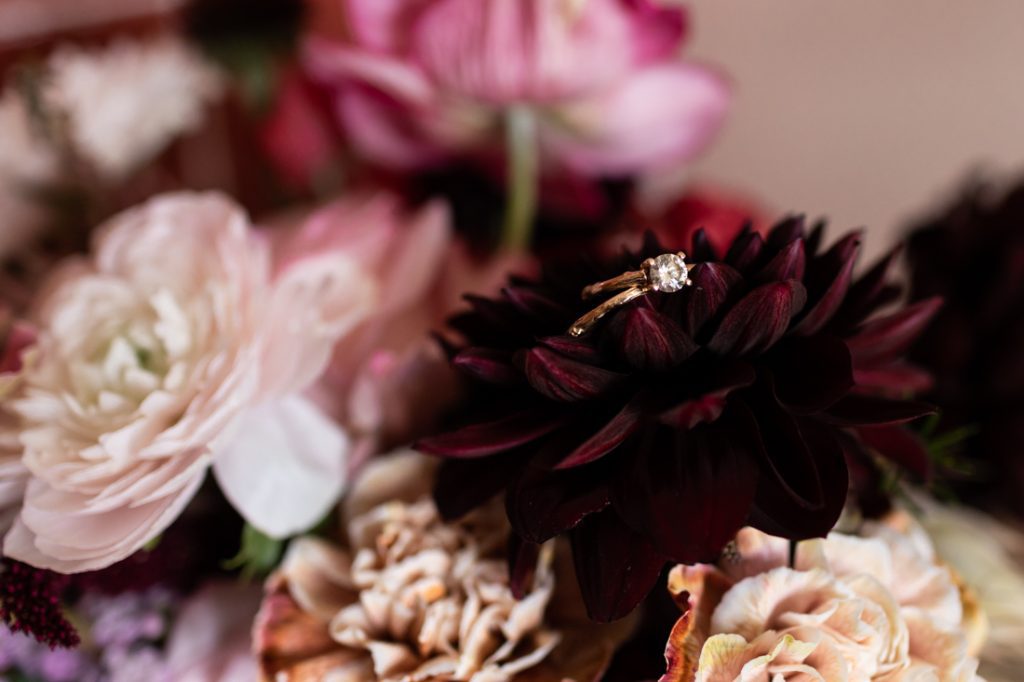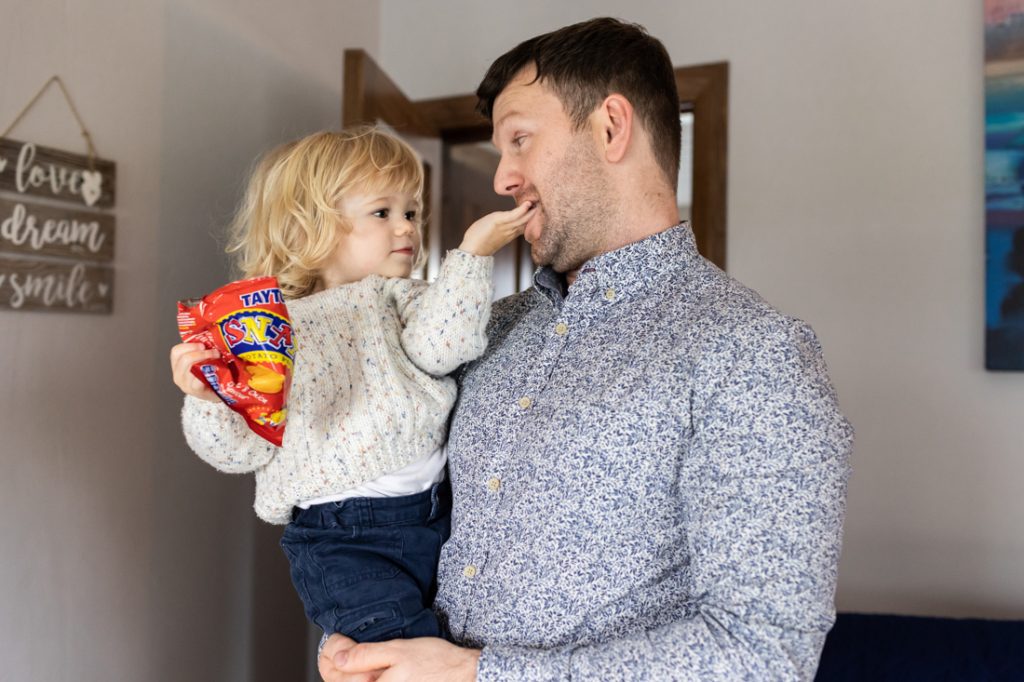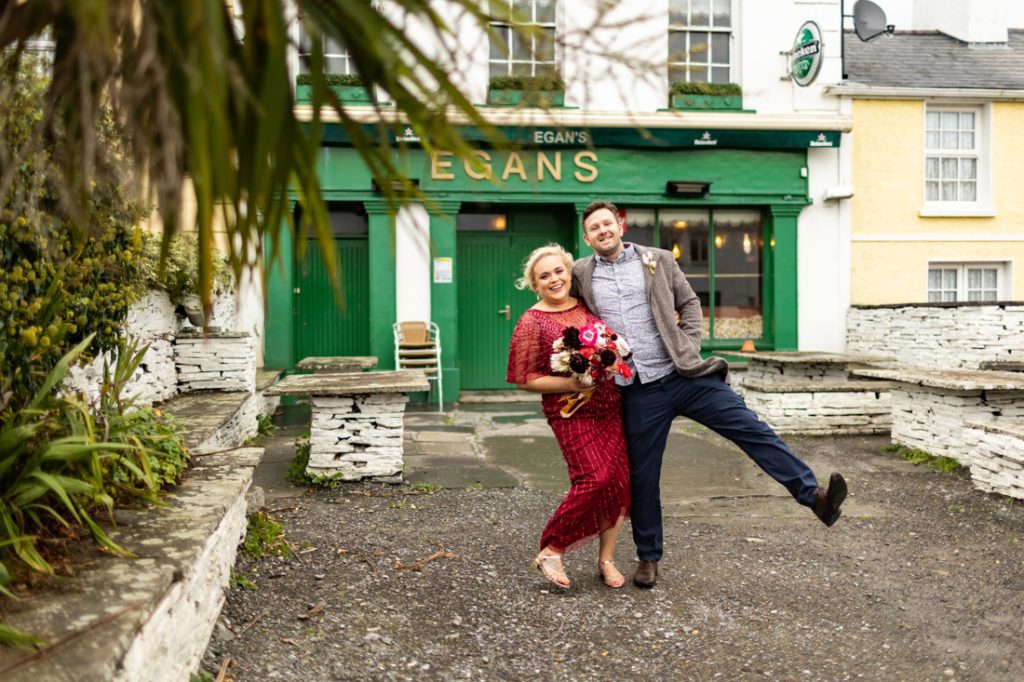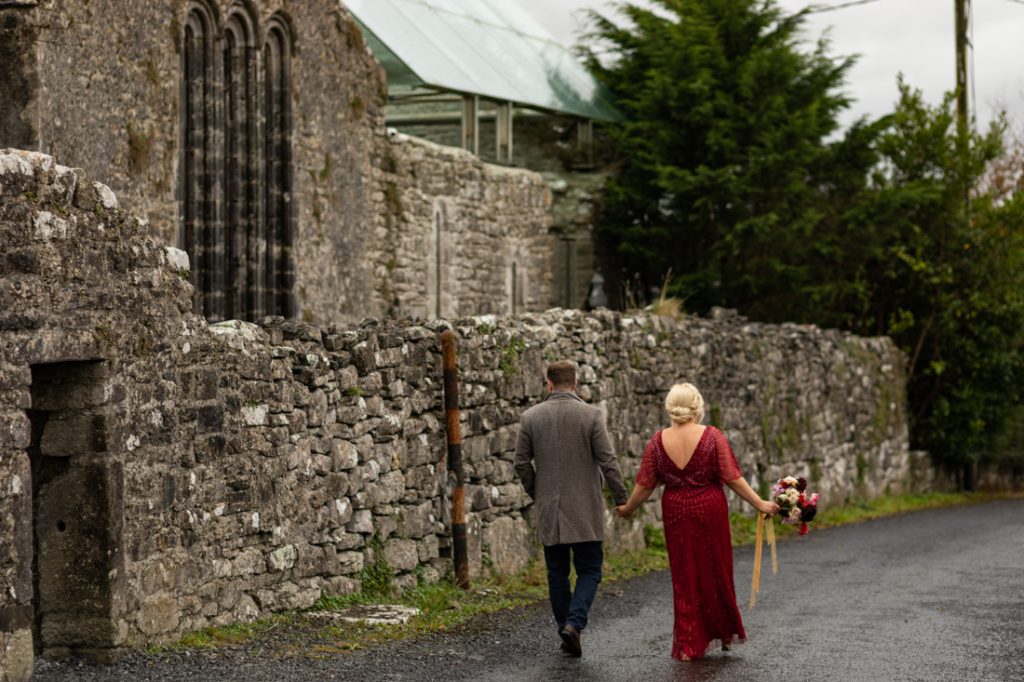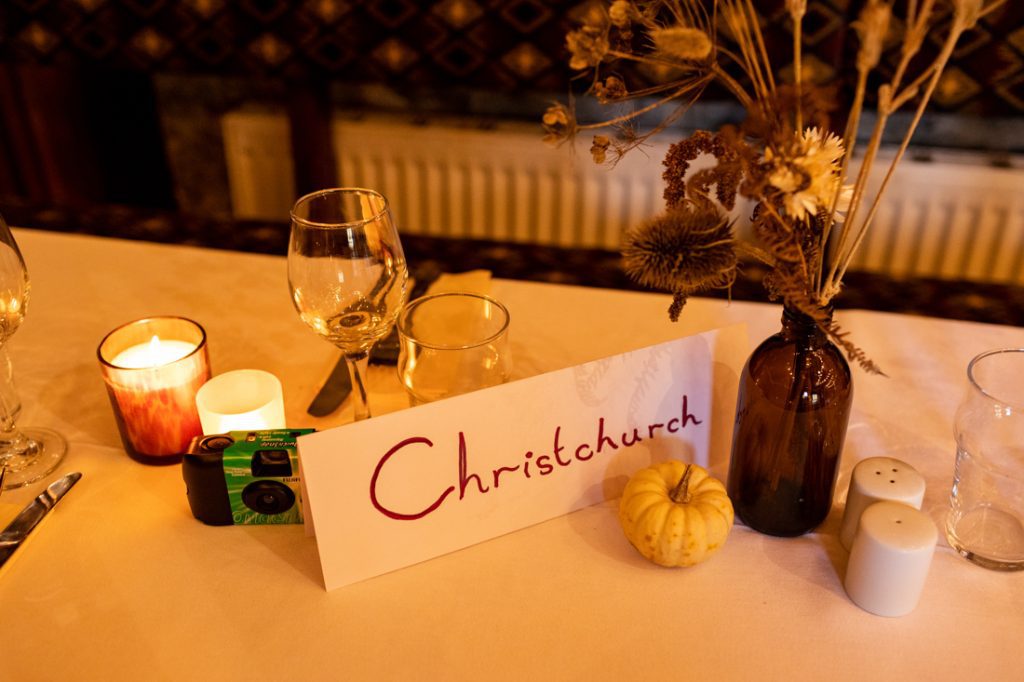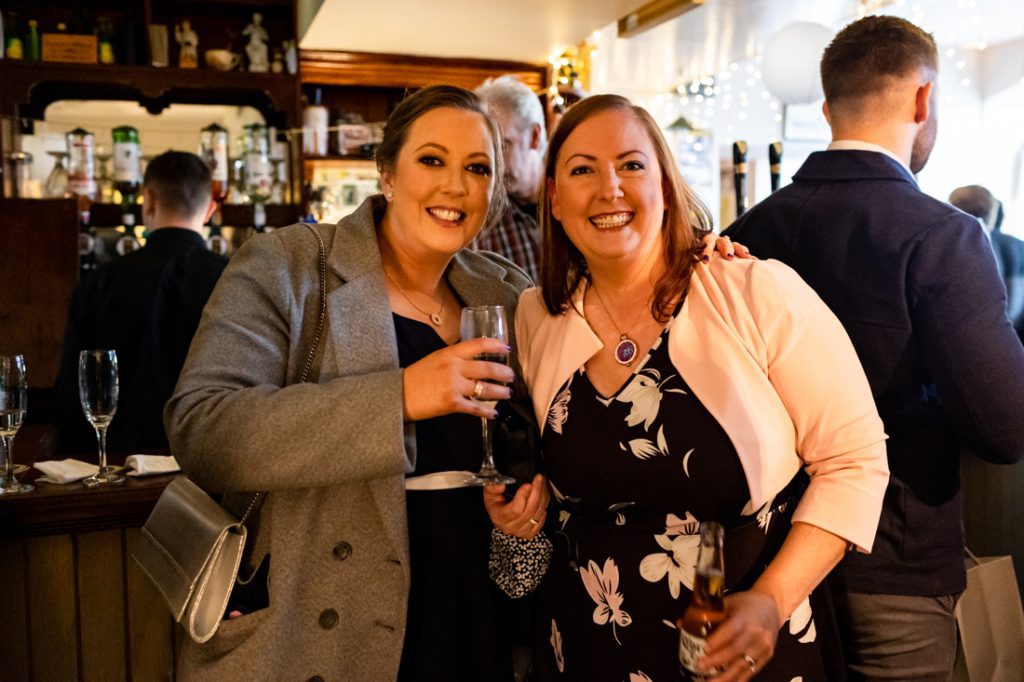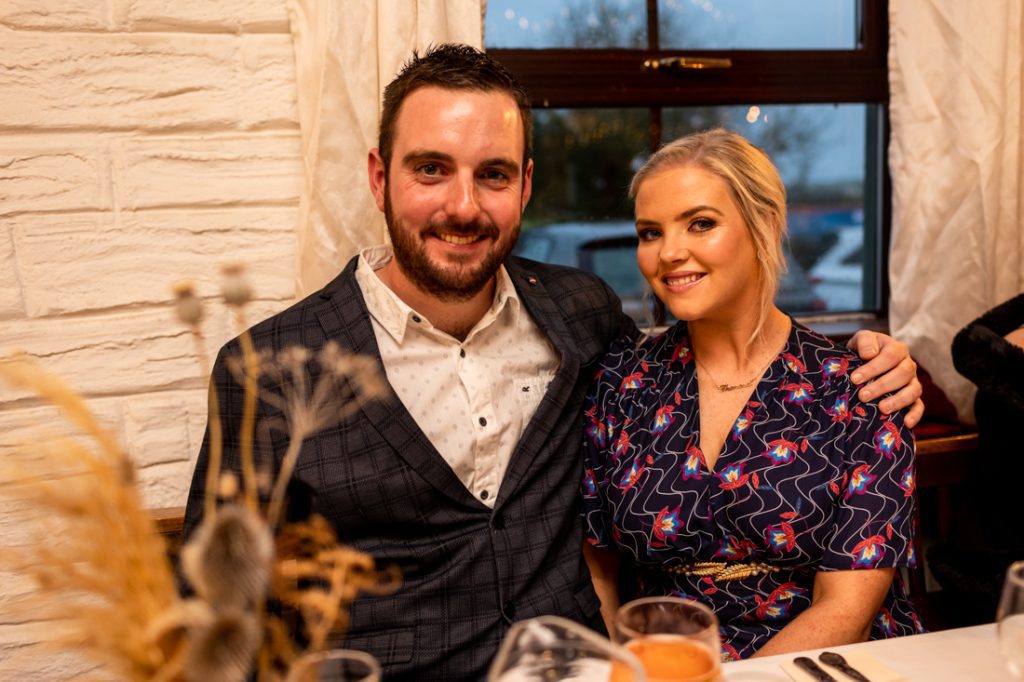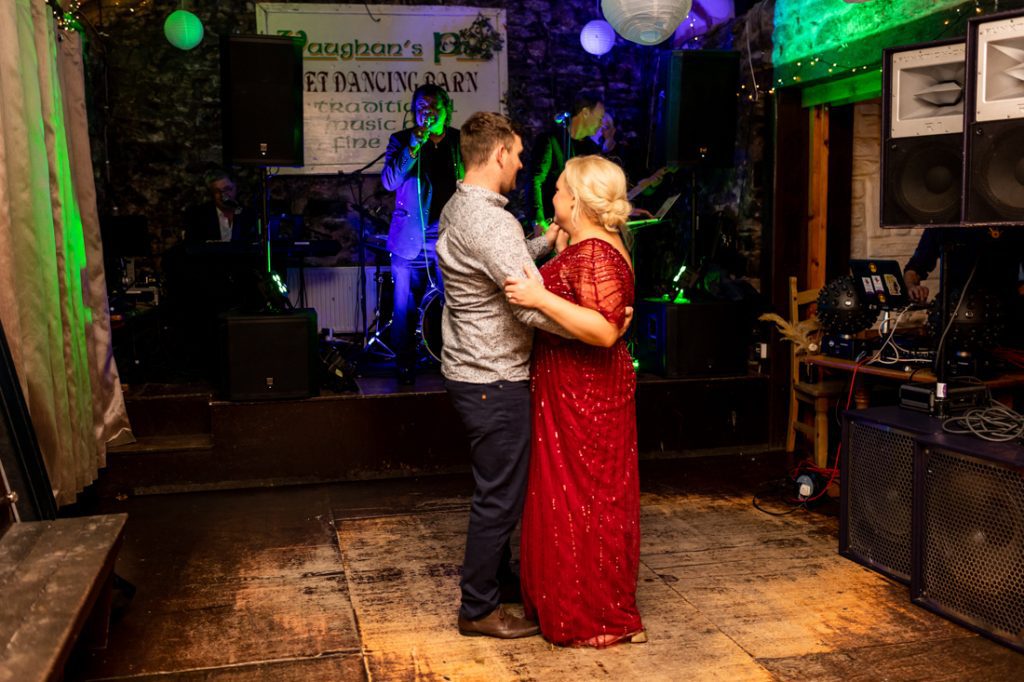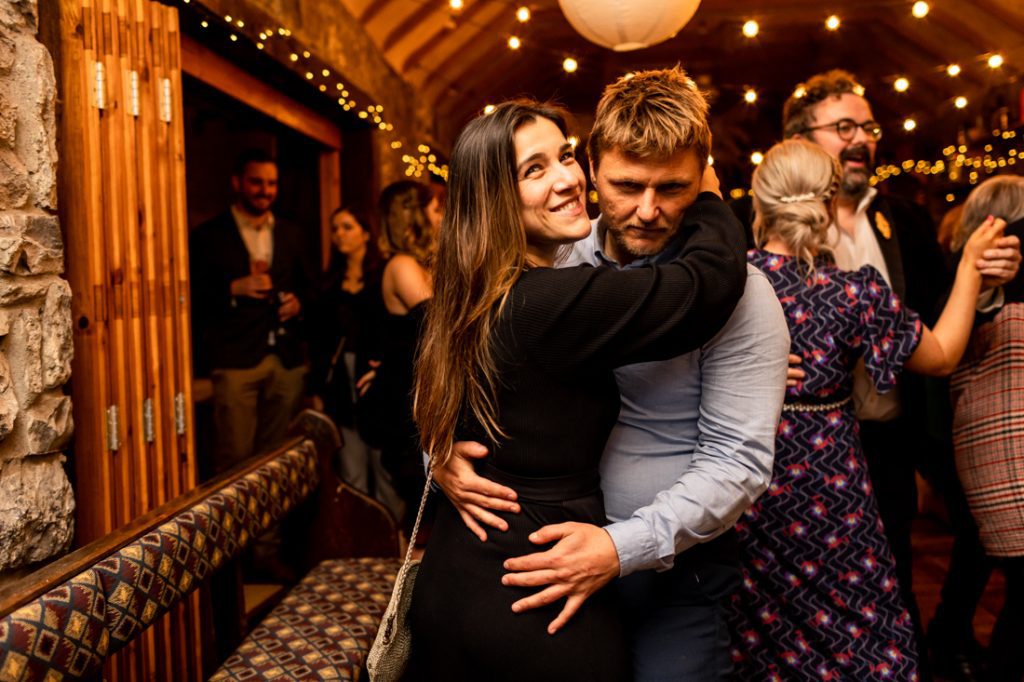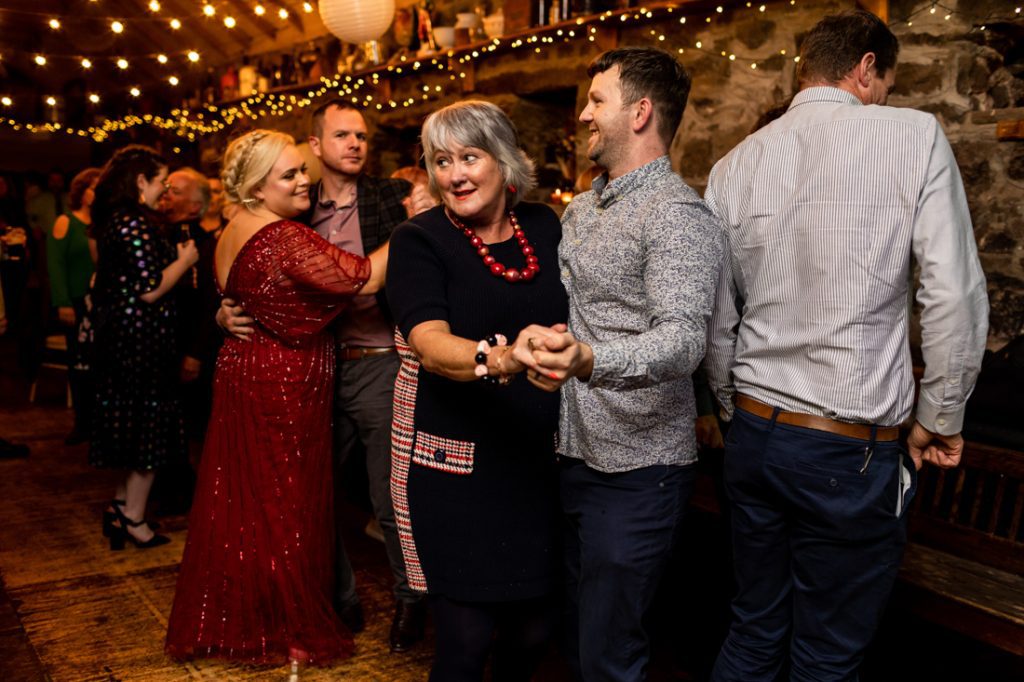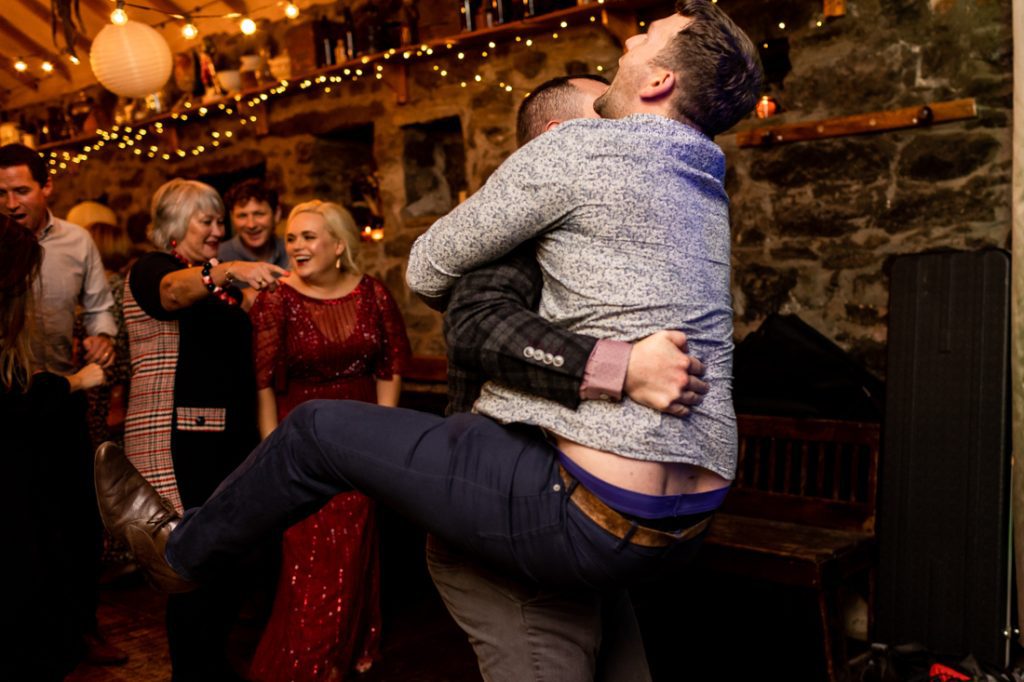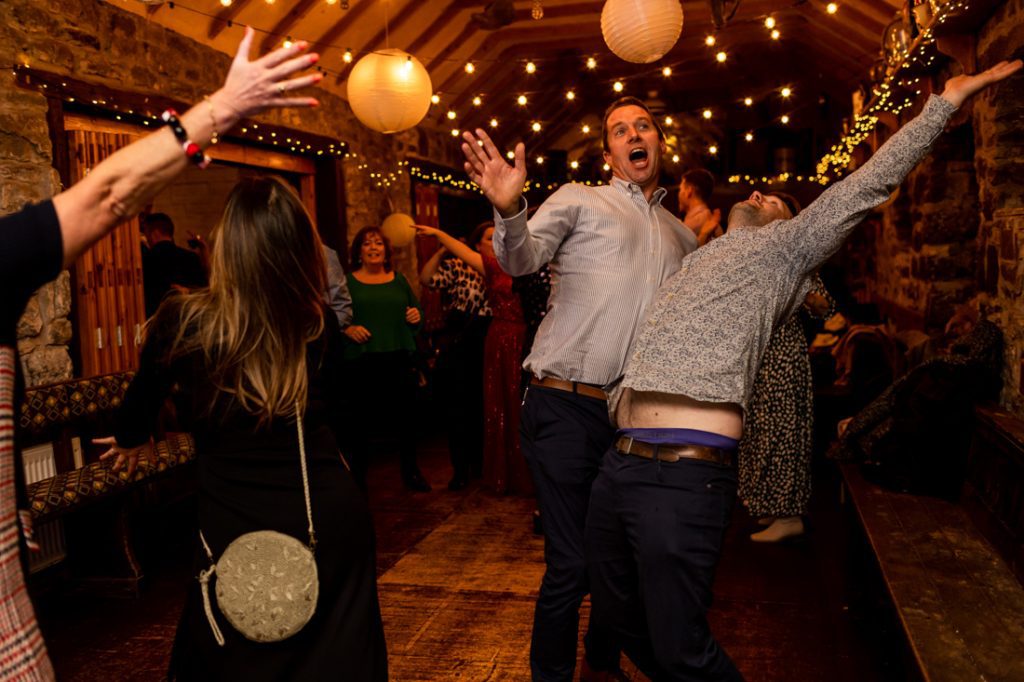 ● Ceremony: Registry in Limerick with dinner in Vaughans Lahinch September 2020
● Reception (): Party in Vaughans barn Kilfenora in October 2021

● Accessories: Alice and blair headband – earrings from Olive and crew Lahinch
● Flowers: Roisin Godfrey Florals (@roisingodfreyflorals)
● Cake: My brother – white chocolate sponge and raspberries & Cheese from sheridans
Galway.
● Cars: Olga! 🙂
● Wedding Favours: Didn't bother – we did put disposable cameras on every table for
guests to take photos… they were interesting!
● Stationery: We didn't want unnecessary printing so save the dates and invitations were
all emailed – trying to keep it green lol. Our table plan was a chalk board as well.
● Makeup: Niamh O' Dwyer (@niamhodwyerart)
● Hair: Chloe Cornu (@theupstylegirl)
● Wedding Rings: Tattoo for Jonny from All Star Ink Limerick – Claire Troughton Cheshire
for my ring
● Ceremony/Reception Music: Kate Daly & Theresa Garrihy singing, Hugh Healy, Aine
O' Donoghue, Noel O' Donoghue, Michael Queally Seanie Vaughan played trad in the
bar.
● Band/DJ: Buck Taylor & band, DJ Will Softly
● Planning/Styling: Ourselves
● Rentals/Decor: Roising Godfrey Florals
Stress Free and Craic Central Covid19 Wedding and the Hooley a year later Eimhin & Johnny – MrsRedhead